Goals 4 Hope: 3v3 Charity Soccer Tournament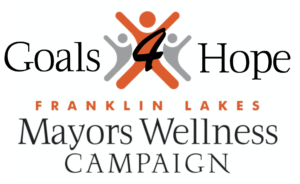 WHEN:
Saturday, August 27, 2022
9am-3pm
Rain or Shine
WHERE:
Parsons Pond Park
700 Parsons Pond Drive
Franklin Lakes, NJ
INFO:
Goals4Hope@statelinesc.com
(551) 427-1209
www.statelinesc.com/Goals4Hope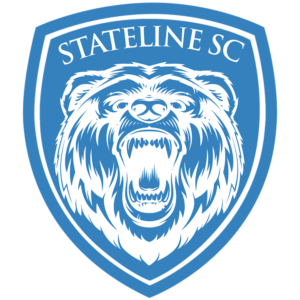 Team Entry Fee: $150
3 games guaranteed
Prizes for bracket winners
DJ & Food Trucks
Soccer Fun Zone
Birth Years
2013-2012 (U10-U11)
2011-2010 (U12-U13)
2009-2008 (U14-U15)
2007-2005  (U16-U18)
Adult (2004 & older)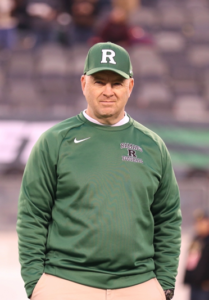 Stateline Soccer Club, in partnership with the Franklin Lakes Mayor's Wellness Council, will hold this year's Goals for Hope 3v3 Charity Soccer Tournament on Saturday, August 27, 2022 at Parsons Pond Park in Franklin Lakes.  This year's event will generate a donation to the Cornerstone Church in Wyckoff in memory of Coach Drew Gibbs.
Coach Gibbs was a resident of Wyckoff, New Jersey and had been a lifelong resident of both Midland Park and Wyckoff. Graduating in 1980, Drew went to Midland Park High School where he was a captain of the football team and a varsity wrestler. He then went on to play football at Gettysburg College before transferring to Montclair State University to finish his degree in Physical Education.
Coach Gibbs is survived by his wife, Sharon, his children Ashley, Brian (his wife Maddie), Caroline, and his grandson, Tyler. Coach Gibbs loved the "Three Fs" — family, football, and food. He loved to go out with his wife, Sharon, to dinner on weekends and would always boast of her cooking. Coach and his wife were inseparable and were truly in love. Coach loved his children so much and was happiest when they were all together. Holidays were his most favorite time because he would sit at the kitchen table for hours and talk to his family. He was incredibly proud of his family and was happy when they were happy.
Coach Gibbs began coaching with his best friend, Chuck Johnson, at Ridgewood High School in 1984. After coaching for a few years with Chuck, Coach became the Head Coach at Kean University for the 1987 season. Following his stint at Kean, he returned to Ridgewood where he had a myriad of different coaching responsibilities including calling the plays while Coach Johnson called the defense. In 2001, Coach Gibbs became the head coach at Ramapo High School. Coach was extremely excited because this was the school his children would eventually attend, and two of his favorite things, football and family, would be joined together. At Ramapo, Coach Gibbs won 180 games and 7 sectional titles. After being the head wrestling coach at Ridgewood for some years, Coach eclipsed 100 wins in Ramapo wrestling.
More importantly than the wins and the championships, Coach Gibbs valued the relationships he built along the way. Coach would boast of his former players, not only having success on the football field, but most importantly, what they were doing in life. He also loved his job teaching physical education and his "AP GYM" class was renowned by anyone who had him. Coach Gibbs attended at least one concert and one performing arts play a year at Ramapo. He was so proud to be a part of the Ramapo community and all he wanted was the best for every student that walked the hallways.
Coach loved everyone who crossed his path and found joy in the happiness of others, especially when it came to family, football, and food. He was a truly beloved husband, father, teacher, coach, and friend.
Do What We Do
21 football seasons | 180-51 record
7 sectional titles
2 regional championships 2018, 2019
NJFCA North Section 1 Coach of the Year 2001, 2009
New Jersey Coaches Association Hall of Fame 2014
Coach Gibbs is remembered for his support and commitment to academics, athletics, and the arts of the entire Ramapo community.
Inspiring us to all things great, his legacy lives on AS ONE